| | |
| --- | --- |
| Material | Prefinished solid aluminium panel |
| Finish | Unlimited powder coat finishes, innovative textured woodgrain finishes and authentic anodised finishes. |
| Fixing System | Interlocking panels with concealed fixings for express installation 15-year standard warranty, subject to terms and conditions |
| Warranty | 15-year standard warranty, subject to terms and conditions |
| Application | Type A, B and C constructions where non-combustible materials are required, such as mixed-use developments, residential construction, and large-scale government infrastructure projects like hospitals. |

Combining limitless design flexibility and an unmatched level of compliance testing, Stryüm is the perfect metal cladding choice for designers and builders.
Sharing its DNA with Fairview Vitraloc metal cladding, Stryüm is a non-combustible, contemporary solid aluminium cladding system available in various striking profiles.
Boasting the biggest range of premium interlocking panels with concealed fixings on the market, you can install this aluminium cladding either horizontally or vertically for maximum flexibility and express installation, creating a multisensory design experience.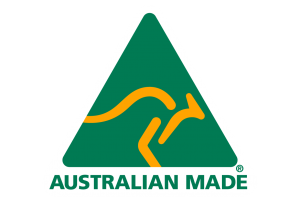 This 100% Australian-made and manufactured solid aluminium panel system will deliver high standards in quality, longevity and functionality to your external façade.
View the new range of sleek styles with Ezy HD2's superior powder-on-powder finishes for an earthy woodgrain design, unlimited powder coat finishes, or an authentic anodised finish for a project that epitomises simple modernity.
Ideal for residential constructions, mixed-use developments, and large-scale government builds, this non-combustible, prefinished aluminium rainscreen cladding is installed on a ventilated substructure to allow for airflow and circulation behind the panels. This application allows the building envelope to breathe, bringing outstanding thermal performance and energy efficiency.
Benefits of Stryüm's new range of aluminium wall cladding panels
As one of Fairview's premier horizontal or vertical cladding products, Stryüm's interlocking rainscreen façade system is an unmatched choice within the architectural and construction industry.
Superior quality products
Unmatched durability and longevity
Versatile
100% customisable, flexible commercial & residential aluminium cladding
Perfect for use in A, B and C developments
New range of Ezy HD2 powder-on-powder superior finishes
Anodised or wood grain effect composite cladding
Non-combustible aluminium cladding in accordance with the NCC clause C2D10(6)(e) and tested to AS1530.1 AND AS1530.3
Tested to AS4284 Australian standards, ensuring your project will remain watertight for years to come
Australian-made and manufactured
Recyclable
Versatile and flexible
Durable
Modern
Lightweight
Pending CodeMark Certification
Outstanding thermal performance
Fairview's exceptional service and support, from design to installation
Stryüm is the ideal premium aluminium façade system for construction and design professionals. Contact us today for a free product sample to inspire your project!
Fairview Projects Using Stryüm Commercial Cladding Systems
Fairview Stryüm Product Documents
Frequently Asked Questions
What is Stryüm cladding?
Stryüm is one of Fairview's premium external aluminium cladding systems featuring interlocking panels, subtle fixings, and a range of stunning profiles.
How long does the powder on powder woodgrain finish last?
High-end woodgrain or anodised aluminium cladding panels such as these are expected to last 25 years. We provide a product warranty of minimum 15 years.