The selection of cladding materials involves a certain level of subjectivity as it plays a crucial role in expressing a particular style or theme. However, when it comes to sustainable cladding options, the facts speak for themselves. At Fairview, we offer a range of sustainable cladding solutions that not only contribute to environmentally-friendly construction practices but also help minimise construction waste, enhance thermal efficiency, and reduce the overall energy consumption of buildings.
Our team is dedicated to assisting you in finding the most suitable sustainable exterior cladding for your project. Whether you are a designer, architect, or construction professional, our comprehensive guide to sustainable cladding solutions will ensure that your build is future-proofed. By choosing our external cladding systems, you can have the utmost confidence in your decision-making process and take satisfaction in knowing that you are actively contributing to the preservation of our natural environment.
The Benefits of Using Sustainable Cladding Materials
In addition to the environmental advantages, the utilisation of sustainable cladding materials offers a myriad of benefits. Here are just some of the ways that building owners reap the rewards from implementing sustainable cladding solutions:
Thermal and Energy Benefits:

Cladding systems that offer ventilation, such as a rainscreen cladding system

, deliver additional thermal insulation, resulting in lower energy bills, keeping the interior warmer in winter and cooler in summer.
Natural Materials:

Cladding manufactured from natural materials is free from contaminants and generally requires less energy consumption to produce. Often natural cladding will not need ongoing resealing or maintenance as they have natural durability.
Recyclability:

Sustainable products offer longevity well beyond their lifetime, by having the properties to enable them to be recycled and repurposed and therefore lowering construction and site waste as well as contributing to a circular economy.
Lower Emissions

:

Sustainable cladding solutions offer the benefit of lower emissions, reducing the harmful chemicals often produced in the production process of building materials. This results in a cleaner environment for workers and the surrounding community.



Fairview's Sustainable Cladding Solutions
Fairview presents a diverse range of sustainable cladding solutions meticulously crafted from various materials, each possessing unique advantages tailored to suit different project requirements. Below is a comprehensive breakdown of the available options, enabling you to make an informed selection of the optimal sustainable cladding product for your build.
Aluminium
Discovered over 200 years ago, aluminium is one of the most consumed metals in the world, favoured for its resistance to corrosion and lightweight properties. Weighing significantly less than brick, timber or weatherboard, aluminium cladding can be installed quickly and efficiently with ease. Adding a glaze or coating can significantly increase the strength of aluminium panels, requiring minimal maintenance long term to upkeep the façade.
Vitradual is Fairview's non-combustible solid aluminum cassette cladding system, and Australia's first solid aluminium panel. Designed with performance in mind, Vitradual's high-impact, durable panels can be curved, rolled and perforated, and are offered in an extensive variety of standard, metallic, chromatic and woodgrain colours.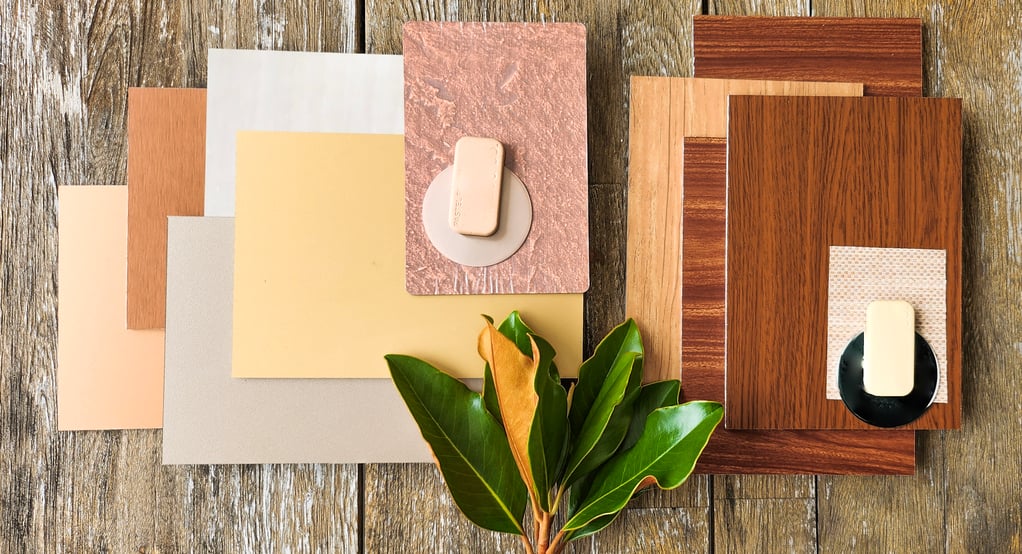 Vitracore G2 is Fairview's profiled aluminium panel with a carefully engineered core delivering higher performance for fire safety and lighter weight for efficient installation. Vitracore G2 panels can be installed like traditional Aluminium Composite Panels (ACP), however they do not contain the combustible polyethylene elements of ACPs, certifying them as non-combustible to C1.9(c)vii.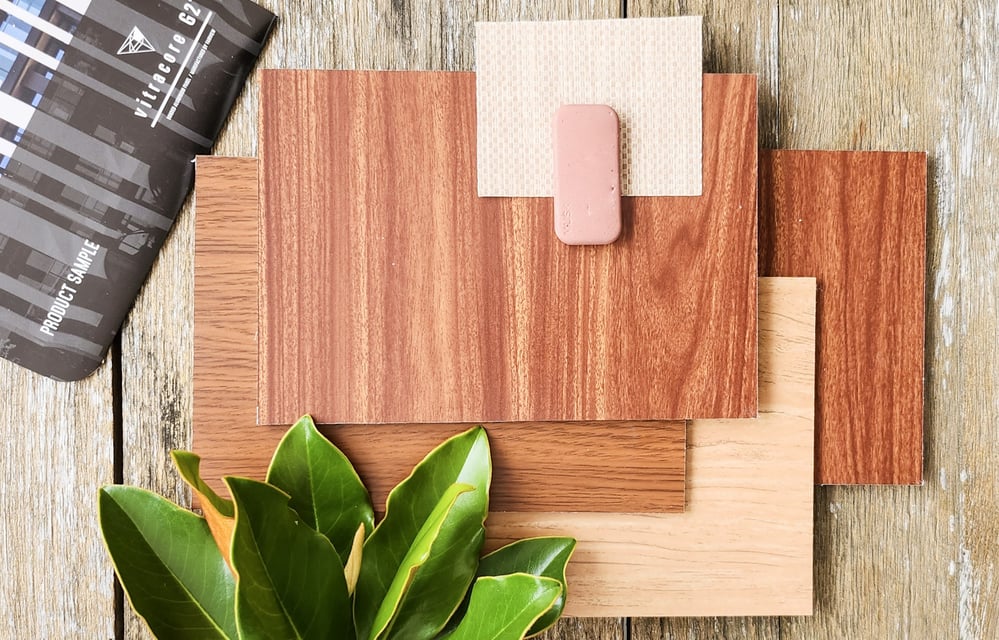 Both Vitradual and Vitracore G2 panels are finished with the highly recognised PVDF resin-based coating, known for its high durability, low maintenance and for providing optimum resistance to weather and industrial pollution.
Terracotta
Terracotta cladding is made from natural clay materials and has exceptional strength and durability, providing a tough barrier to the weather elements and extreme UV. Minimal virgin materials are required to manufacture this recyclable panel, making it a great sustainable choice amongst architects. Terracotta panels are also easy to care for and maintenance-free as they are naturally scratch and dent-resistant, giving the panels a long-life expectancy.
Argeton is a rainscreen façade system made from natural terracotta. It's the first ceramic façade to have passed the test for ball-throwing safety in accordance with DIN 18032-3. For added solar protection, baguettes or sunshades are available to create natural, ventilated shade screens. Fairview stock a complete range of natural terracotta tiles and panels in a huge variety of colours, profiles and textures to suit any design.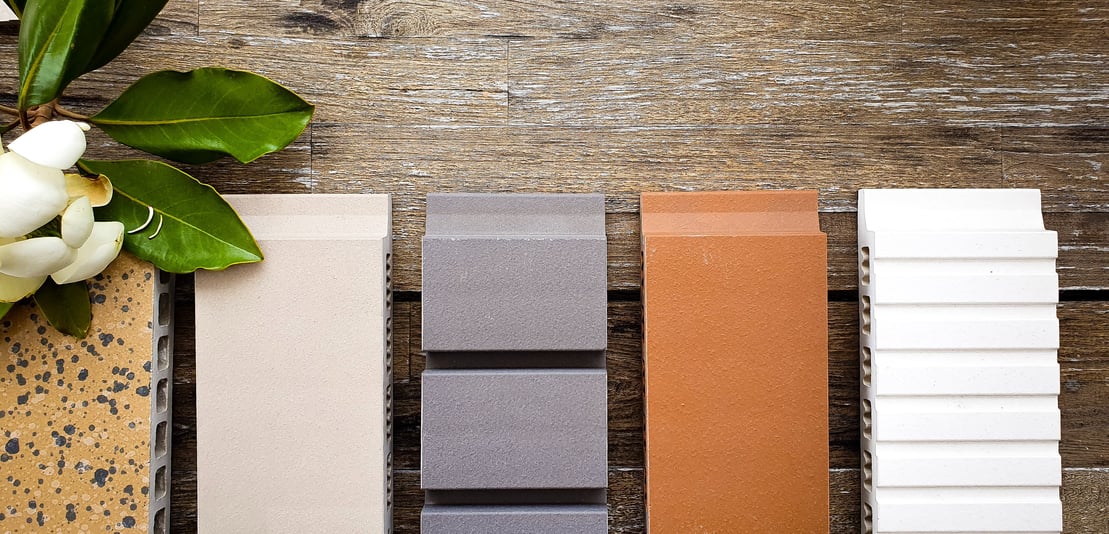 Fibre Cement
Fibre cement is considered one of the most popular sustainable cladding materials because it's made from a natural mix of cellulose, cement and minerals, and requires very little maintenance over its long-life expectancy. This non-combustible material offers a cost-effective solution to builders because it doesn't require additional oiling or refinishing, and can withstand graffiti, scratches, impact and the harsh effects of the Australian climate.
Genesis is Fairview's prefinished fibre cement cladding solution with a life expectancy of more than 50 years. Available in a large spectrum of colours and profiles, Genesis panels are installed on a sub-construction rainscreen system that promotes ventilated airflow; increasing thermal and energy efficiency, as well as noise reduction. This aesthetically pleasing cladding system will help reduce power bills and support environmental targets.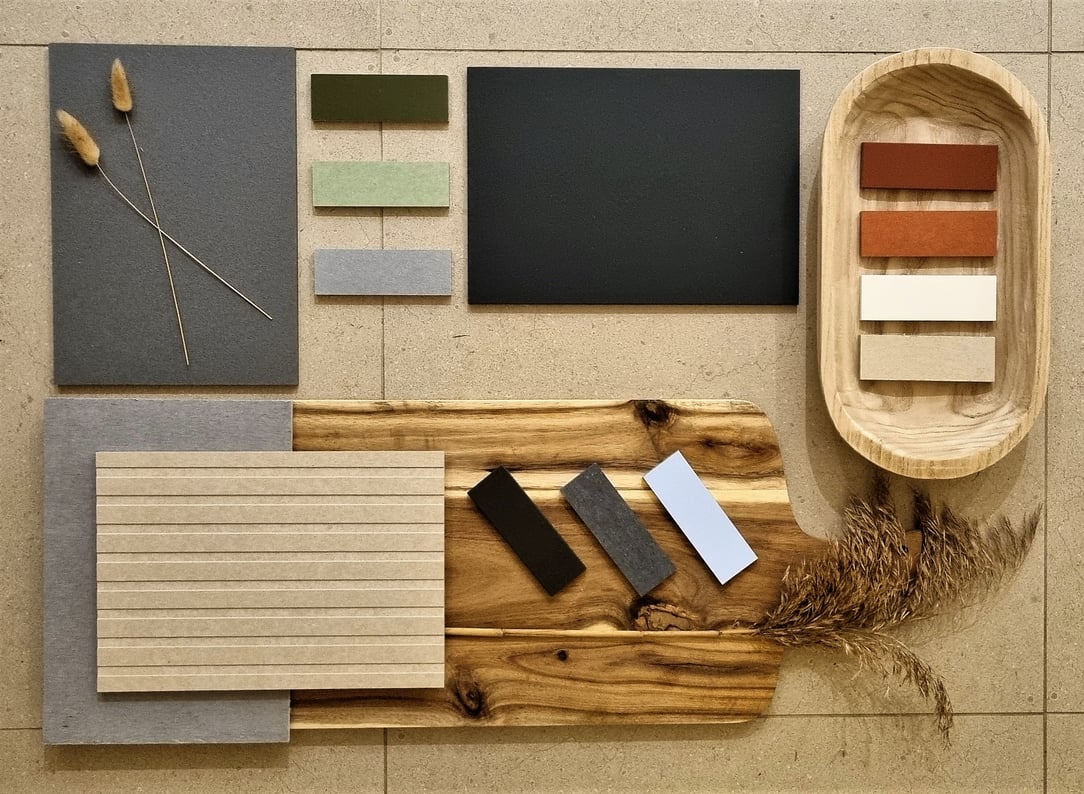 Brick
Brick is derived from organic materials, possessing a pristine composition free from added contaminants. Brick continues to be a favourite choice amongst architects and builders throughout the ages, as it does not require painting, sealing or any other treatment to ensure durability and performance over time. Accredited for its non-combustible properties, brick cladding encompasses supplementary sustainable advantages when installed as a rainscreen system, facilitating effective thermal control and energy conservation within the building.
Smartbric™ is Fairview's innovative rainscreen brick façade system, installed on a unique mounting track or universal rail. The Smartbric™ system ingeniously incorporates the option of a grouted traditional brick facing or a modern mortar-less brick facing, allowing for fast and efficient installation without requiring traditional bricklayers. The result delivers a high-quality, versatile natural-looking masonry façade brick cladding solution with a faster installation timeframe. Smartbric™ is available in a range of classic wall cladding brick colours from Australian-made bricks and local clay, as well as a range of contemporary colours from imported brick facings.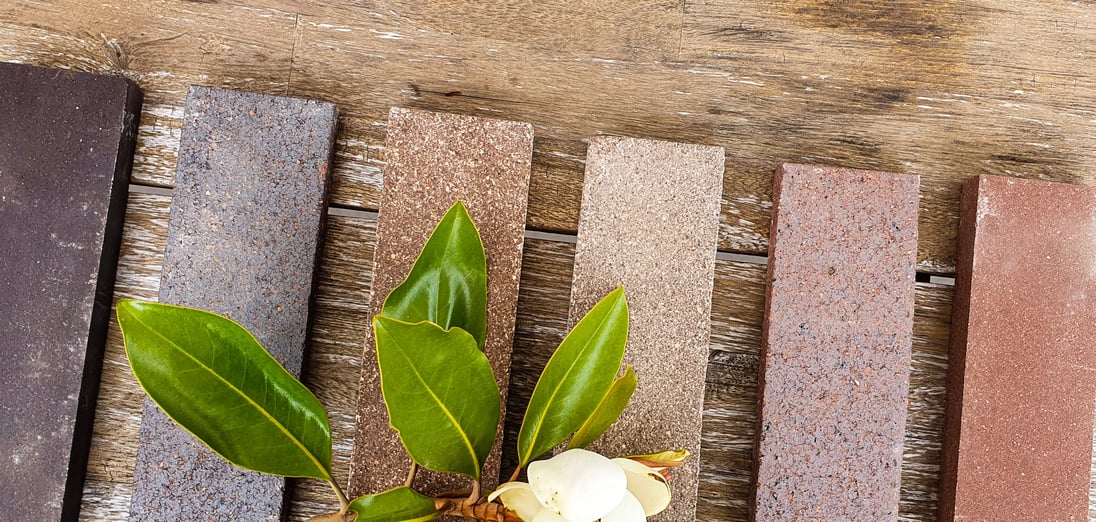 Fairview offers CPD Presentations as part of the AIA Refuel CPD Provider Program for you to learn more about our sustainable cladding options and their installation systems. The presentation equips attendees with a comprehensive understanding of the natural façade offerings and rainscreen installation methods. Equipped with industry knowledge, our cladding specialists can assist your team in choosing the most suitable cladding system to meet your project's sustainable design targets.
Australia's Efforts to Make Waste Management More Sustainable
Salvaging and recycling waste from the construction and demolition industries can substantially reduce demand for natural resources and help protect our environment by preventing the waste material from going to landfills.
Australia is serious about achieving sustainability goals through effective construction waste management, with initiatives designed to handle non-recyclables, reduce contamination and extend the life of existing landfills. The objective is to transition to a circular economy, allowing for resources to be used productively with minimal wastage. This starts from the initial choice of raw material, through to how they can be effectively maintained and consequently dismantled and reused at the end of their life.
At Fairview, our team of specialists recognise that innovative resourcefulness and progressive thinking will help boost infrastructure, push the economy forward and safeguard the environment for future generations. We have developed our Naturals Range that promotes sustainability in the industry, including Genesis, Argeton and Smartbric. Request a sample kit of Fairview's sustainable cladding panels to see if our Naturals Range is suitable for your project.
The expectations of modern design and construction have shifted well beyond the realms of aesthetics and function. Today, progressive buildings must deliver on the execution of a sustainable and compliant rectification project by recycling old materials. Fairview is helping solve the environmental impacts of rectification works through the development of Ecoloop, Australia's first Aluminium Composite Panel recycling facility. Ecoloop is a closed-loop process that diverts 100% of non-compliant cladding waste from landfill, recycling the waste and giving new life to the resources recovered by repurposing into new products.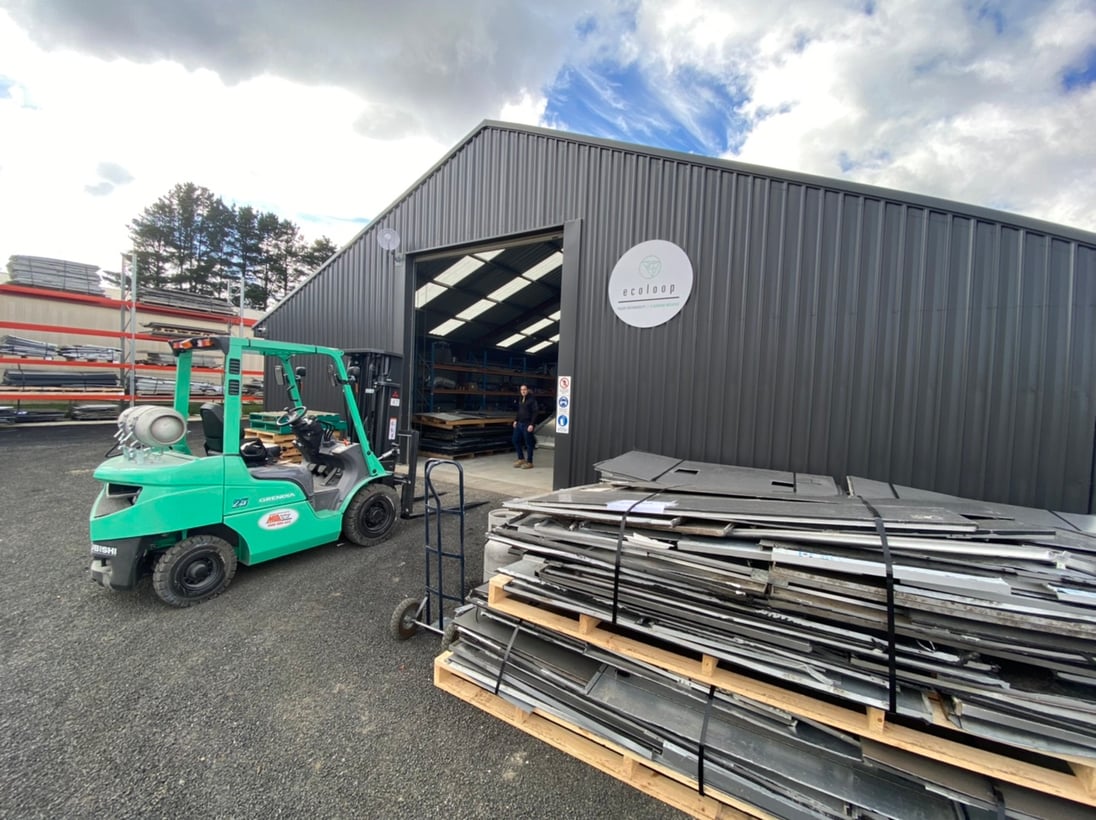 Executing a Sustainable Recladding Project
Sustainable cladding products are the future of construction and coupled with the recycling of waste cladding make for a sustainable recladding project.
Fairview offers cladding solutions made with aluminium, terracotta, fibre cement, and brick and partnered with Ecoloop, our cladding recycling service which diverts 100% on non-compliant cladding waste from landfill, so you can meet your project's environmental targets.
With so many cladding options to choose from, we recognise our customers' need for guidance and clarification on what would suit their individual project needs.
Feel free to contact us for a friendly consultation or read our case study which demonstrates how to execute a successful sustainable cladding reclad project.
Frequently Asked Questions (FAQs)