The Fairview difference
Customer satisfaction governs how we think, act and deliver. From product design, fabrication to customer relations and product compliance, nobody understands wall cladding and cladding regulations like Fairview. Nobody is as passionate and committed to sharing as much of this as we can with our valued clients.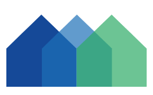 Innovation – Inspiration – Compliance
Some of our work
From a breathtaking, bespoke commercial or residential facade to striking civic
spaces including major projects, we bring the same level of commitment, skills and
specifier support to all builds.
Our Products
Fairview specialises in the design, manufacture, and supply of compliant, non-combustible aluminium, steel, stone, terracotta, and CFC cladding systems. For over 30 years, we have developed unparalleled industry knowledge, and product innovation, inspiring and empowering specifiers to achieve architectural brilliance. Fairview uses only the highest quality building materials whilst adhering to strict compliance protocols. This means that the industry trusts us to make their builds seamless, safe and as sustainable as possible. We don't just provide the best façade cladding for your build but we become integral project collaborators who are willing to share our learning, ideas and advice.
Latest cladding news & updates
Our news section is the place to find out more about what is happening at Fairview and within the
architecture cladding industries.
Join our newsletter to receive the latest updates straight to your inbox.