Fairview has announced that its pioneering Ecoloop recycling facility has won a Product Stewardship Award for Best Stewardship Outcomes by an SME Business.
This latest Stewardship Awards win is further recognition of Ecoloop's ability to recycle and repurpose combustible cladding from at-risk facades, and an endorsement of Fairview's position as a leader in recycling building materials and responsible practice.
The Product Stewardship Excellence Awards – run by the Product Stewardship Centre of Excellence and supported by Department of Climate Change, Energy, the Environment and Water – recognise industry-wide stewardship achievements, particularly in the area of emissions and sustainability. Other organisations including Biopak, Dulux and NSW's Return and Earn Container Deposit Scheme also picked up awards for their pioneering schemes.
Comments from Professor Damien Giurco, the chair of the awards judging panel noted that:
"Fairview's Ecoloop is a recycling solution for aluminium composite panel cladding aimed at diverting 100% of waste from landfill as part of a national replacement of non-compliant cladding. Judges were inspired by the complete circular nature of their program, and its successes in ensuring that each component of the separated materials were further utilised, namely aluminium, polyethylene, ferrous metals and mixed residuals. They also noted that the program has considerable potential to be scaled."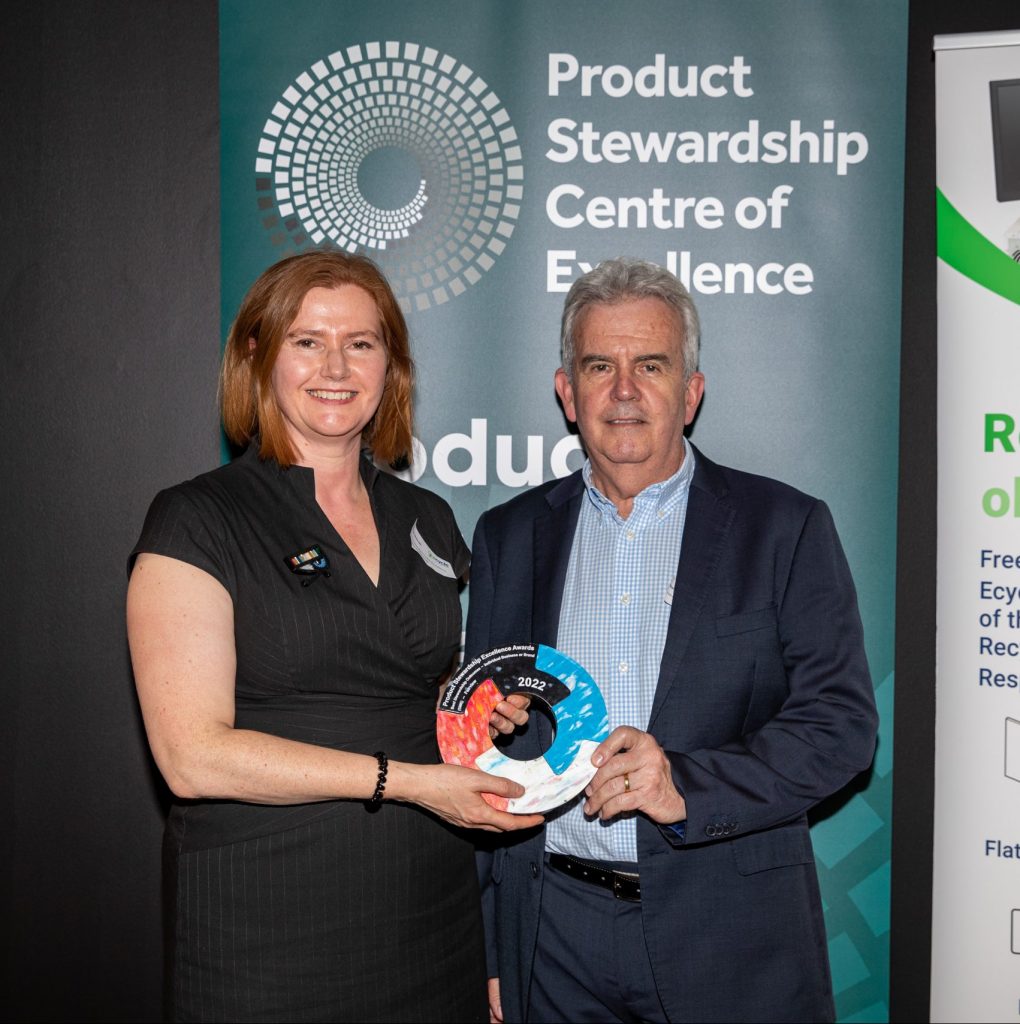 The Award recognition follows a recent report showing that – since January 2021 – Ecoloop diverted 309 tonnes of cladding rectification waste away from landfill projects; was able to offset a whopping 2.254 tonnes of harmful carbon dioxide (CO2) via recycling processes, and had already diverted a full 100% of all the ACP cladding collected from a variety of cladding brands, away from landfill destinations.
Fairview's National Manager – Rectification & Recycling, Gary Norris commented:
"With data showing that 58.3kgs of carbon are offset for every m2 recycled via Ecoloop, we could recycle much more if every cladding brand or company and government agency sent their at-risk and combustible cladding to Ecoloop to be repurposed as recycled material or sustainable building materials."
Fairview's Ecoloop has previously been named a finalist in The Urban Developer Awards for Excellence in Sustainability across Australia and New Zealand.
---
Related Articles
August 25, 2022
Ecoloop Key Recycling Statistics 309 tonnes of waste recovered 100% diverted from landfill 2,254 tonnes of CO2 offset by Ecoloop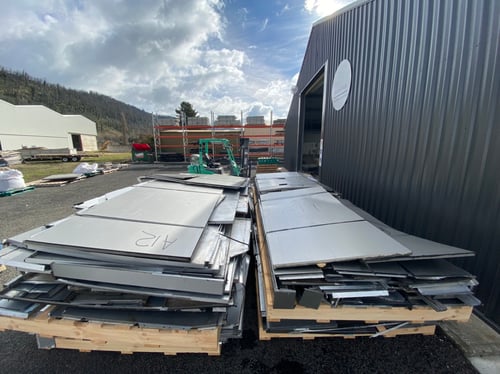 November 30, 2022
Recladding has taken centre stage as an important process in the construction industry. Replacing old, damaged or noncompliant façade claddi...