Valcan - our sibling company in the UK - has willingly suspended sales of Vitracore G2 in the UK after an unspecified and yet unverified test by a government department claimed a variance in the tested panel's constituents may affect its UK certification.
The key allegation made by the Ministry of Housing, Communities and Local Government (MHCLG) is that the adhesive content of the panel may exceed that advised by the manufacturer.
The MHCLG statement inconclusively suggests; '…it may not achieve the fire safety standard it has been certified to.'
As we seek further clarification from the UK, Fairview Architectural once again wish to confirm the verifiable and officially recognized testing results that Vitracore G2 has achieved at leading independent testing agencies in Australia, Exova Warringtonfire and CSIRO.
G2 tested and verified
Australia
AS1530.1 and AS1530.3 and

remains Australia's leading deemed-to-satisfy aluminium panel

.
AS5113 full scale test, Exova Warringtonfire, November 2017 - passing 6 out of 7 testing criteria including flame spread/fire performance.
Testing results and fire engineering reports available on request.
To provide a visual aid, the chart below shows a comparison of the combustible core content in each of the four types of ACP panels versus their fuel loading. As you can see the Vitracore G2 panel has 0% combustible core content.

Fairview and its partners take the safety of their products and public safety extremely seriously. Vitracore G2 has undergone the highest level of testing available. We believe that it is the best and safest aluminium product on the market and this assurance is backed by verifiable testing data.
More information on Vitracore G2 can be found on the product page of our website.
---
Related Articles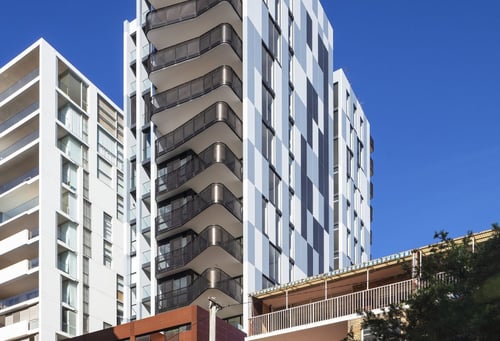 October 23, 2018
Eastern Sydney's newest addition is the stunning mixed-use development, Encore. The collaboration of Stargate Property Group and award-winni...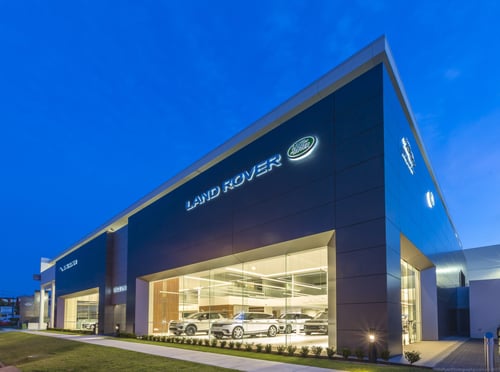 January 23, 2018
The Queensland beachside suburb of Southport recently became home to one of the state's newest luxury car dealerships, Jaguar Land Rover, wh...