Manufactured by Fairview, Vitradual is Australia's first pre-finished, non-combustible solid aluminium cassette cladding system. As the industry's first and most stringently tested product of its kind on the market, coupled with Fairview's long history in coatings, means that not all panels are created equal.
As a family business, Fairview's history in the industry spans over 58 years. The original business specialised in industrial paint coating system formulations which morphed into coatings for roller shutters and external prefinished facades in the early 1990's. This foundation in coating formulations has driven Fairview's focus on product quality, testing and performance and underpins our commitment to compliance and innovation.
Vitradual is a 3mm non-combustible aluminium cassette cladding system that is compliant with the Building Code of Australia (BCA) and 100% non-combustible. The product was launched to the market in 2016 after an extensive 18-month development by Fairview in consultation with industry experts.
Fairview's background in coatings played a pivotal role in the design of Vitradual and is one of the most significant elements in what sets Vitradual apart from other solid aluminium products on the market.
The unique benefit of Vitradual over similar solid aluminium products is that it can be fabricated after coating, unlike traditional powder-coated aluminium. This has major advantages during construction as it minimises lead times and reduces error costs.
Visually, Vitradual is similar to traditional composite panel, however what makes it different is the fact that it is constructed from 100% aluminium, rather than combustible material such as polyethylene and fire rated mineral. This makes Vitradual, in addition to Vitracore G2, an ideal product for all applications where non-combustible panels are required; such as high-rise buildings, schools or hospitals.
The coil coating application of Vitradual offers the assurance of superior quality, durability, flexibility, extensive colour range and integrity.
In addition to all the above, the backing and support of the largest technical division location in Australia for the aluminium cassette façades, Fairview's ongoing commitment to innovation of simplified, verified and certified systems is key in reducing liability of trades as well as principal contractors.
Fairview's dedication to the total fulfillment of their client's and customer's expectations is reflected by a complete quality control system, beginning at the point of specification and continuing through to delivery of the guaranteed products.
CASE STUDY: University of Wollongong, Molecular Life Sciences Building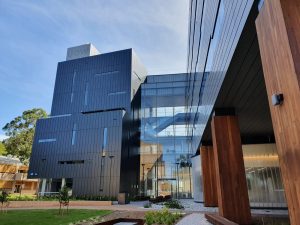 Location: Wollongong, NSW
Architect: Denton Corker Marshall Architecture
Finish: Vitradual Custom – eternal silver matt and smooth bass matt
The new Molecular Life Sciences research facility at the University of Wollongong was designed by Denton Corker Marshall Architecture to create a centre dedicated to helping solve some of the world's biggest health challenges.
Vitradual cladding has been utilised in a custom finish to ensure this innovative and sustainable design exudes sophistication.
Vitradual is a tried and tested solid aluminium product, backed by a long history of performance, stringent testing and a team of technical specialists who are focused on product development and innovation driven by industry and market needs.
If you're searching for peace of mind, choose the product that has continued to perform for new builds and rectification projects – with more than 569,161 square metres supplied across Australia, get it right the first time with Vitradual.
To find out more about using Vitradual for use in your rectification project, click here.
---
Related Articles

October 6, 2021
Vitradual is a 3mm non-combustible solid aluminium cassette cladding system that forms part of Fairview's range of BCA compliant, deemed non...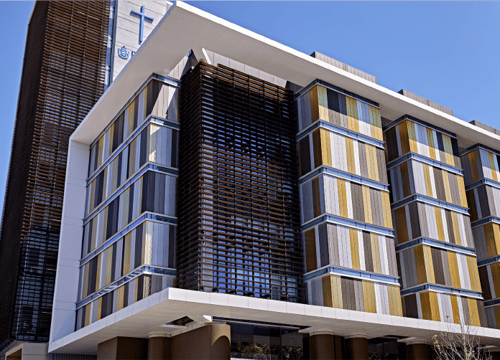 April 2, 2023
Vitradual's versatility is achieved due to the combination of high-quality considerations and industry leading components during its design ...