Vitradual is a 3mm non-combustible solid aluminium cassette cladding system that forms part of Fairview's range of BCA compliant, deemed non-combustible cladding solutions; perfectly suitable for Type A and B constructions where non-combustible products are required.
Vitradual is a high impact resistant, solid panel which can be fabricated, curved, and rolled. The prefinished large format cladding panels feature the same PVDF coating system as Fairview's leading aluminium panel Vitracore G2; well proven for its superior quality, extensive colour range and design integrity.
What is PVDF?
PVDF (PolyVinyliDene Fluoride) is a fluoropolymer-based resin used for coating in many industries and applications for their brilliant weather and UV resistance and unique flexibility.


Developed in the 1960's PVDF is regarded as the hardiest fluoropolymer-based resin available. Its utilisation of carbon-fluoride bonds (some of the strongest chemical bonds known to man!) allows this coating to be both flexible and resilient to the elements.
PVDF can be produced in solid bead or liquid form depending on its end use, mixed with a high boiling solvent, and blended with acrylic resins allow it to be used in a roller coat system. Once applied to the coil, it is then required to be baked (often referred to as "stove lacquering") in temperatures over 200 degrees celsius to harden. Generally, this process applies the liquid form of PVDF at a surface depth of 25-45 microns.
PVDF's main benefits are around its extreme resistance to UV, temperature cycling, salt spray and atmospheric fallout, it also has a wide colour range, allowing for most solid, metallic, and lightly textured finishes. When combined with multiple layers, imitation of other finishes such as zincs and woodgrains are extremely popular.
There are few limitations to PVDF, however there are some specifically related to architectural coatings. Due to the chemical bonding process to the acrylic resins, there are colour limitations around particularly bright colours. Another restraint is the ability to apply this on site, as PVDF requires baking at such a high temperature, that it is unlikely to be able to reproduce these conditions on a building site.
PVDF 1, 2, 3, or 4... What do they mean?
There are many brands and application types for PVDF paints. Some of the coil coated products have begun to nominate some terms for different levels of PVDF coating such as "PVDF 1" or "PVDF 2", but what do they mean?
Well, the first thing you need to know is that there is no set standard to these at all, one brand's PVDF 2 could be made up of completely different thicknesses and components to another PVDF 2 for example.
The closest thing to the origin and benchmark of this relates to a note from PPG USA, called "Duranar PVDF Coating Layers".
This outlines PVDF 2 (two coat), PVDF 3 (three coat) and PVDF 4 (Four coat) systems and explains that solid and metallics are typically PVDF 2 while what Fairview would refer to as "sparkling" finishes are required to be PVDF 3 with a clear coat being used to suspend and protect a 'metallic flake' element.
What this does not specify is any detail around thickness, and as the focus is on the Duranar product here, there is also no mention of the priming recommendations or required thicknesses.
Vitadual's solid and metallic colours at their standard specification use what we refer to as a PVDF 2 system, this is 10-15 microns of primer, with 2 layers of Duranar XL coating, approximately. 30-35 Microns, bringing the total thickness to 40-45 microns on average.
For the high gloss, sparkling and chromatic finishes, Fairview use what is described in the note from PPG, the same as the standard product with an additional clear coating, the XL Clear, and any metal flakes required for the finish.
The thing you need to remember with these types of coil coating products is that we are working with a total thickness less than a human hair (which is around 70 microns). There is such low tolerance for error, quality is not actually based at all on the thickness of the paint or the number of layers.
The accuracy of the application, temperature control and most importantly a quality paint & resin product are the factors that really make a difference to the durability and longevity.
So is PVDF 3 better than PVDF 2?
In one word, no. The only reason to use the clear coat required for PVDF 3 is to protect and suspend metal flakes, or to get a high gloss panel. In most circumstances, clear coats are significantly less durable than standard pigmented coats. Whilst there are products available that offer "superior UV resistance" or "increased durability" this is really in reference only to alternate clear coats, not compared to a pigmented coating.
But surely a thicker coating must be more durable than a thinner coating, right?
Well, that depends. Remember the coatings on pre-finished products like Vitracore G2 and Vitradual need to be flexible, as well as durable. And, the thicker the coating is, the more difficult it is for it to remain flexible. Think of how easily you can bend and stretch cling wrap compared to a plastic water bottle!
It is important that the right thickness of the overall system is chosen to both maintain durability against things like erosion, while also not cracking the coating when folded. The worst thing you could do is introduce breaks into the coating if you are looking for a façade which will continue to look great over the long term.
Vitradual gives insurers, architects, contractors and building owners peace of mind on product specification.
To understand how Vitradual compares to other products on the market, click here.
---
Related Articles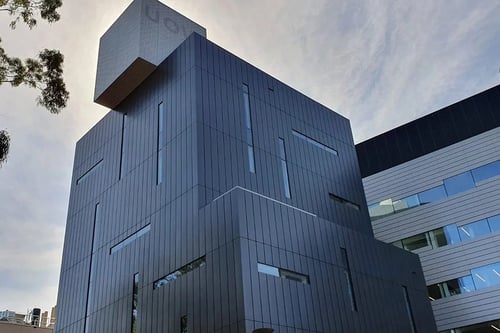 October 25, 2021
Manufactured by Fairview, Vitradual is Australia's first pre-finished, non-combustible solid aluminium cassette cladding system. As the indu...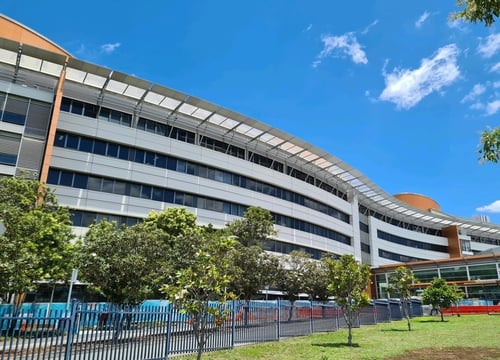 April 3, 2023
When it comes to rectification, Vitradual is one of the only products available that can meet your sustainability, durability, and complianc...