The Queensland beachside suburb of Southport recently became home to one of the state's newest luxury car dealerships, Jaguar Land Rover, which features 950m2 of Fairview's Vitracore G2. The $9 million project was officially launched with a glitzy, star studded event throughout the 3-storey showroom.
Architect Burling Brown designed the high-end project, constructed by builder Stokes Wheeler.
Damien Popovic of Cladding Creations installed Vitracore G2 panels on the façade in custom Jaguar Land Rover corporate colours Sunshine Grey Metallic and Champagne Metallic. The monumental corner block structure offers an enviable luxury car showroom floor, customer lounge as well as a vehicle workshop and on-site parking.
Project Manager Jai Johnson was completely satisfied with the Vitracore G2, stating 'The project required customised lengths, up to 5900mm, which proved to be completely within Vitracore G2's capabilities.
In contrast to previous projects using standard composite materials, no oil canning or bending is visible on the cladding panels – a testament to their rigidity and strength.
Another bonus for Stokes Wheeler is that Vitracore G2 complies with current BCA requirements'.

For more information about using Vitracore G2 please contact our team by phoning 02 6352 2355 or email helpdesk@fairview.local.
---
Related Articles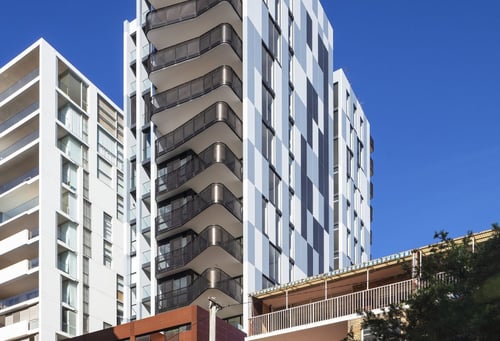 October 23, 2018
Eastern Sydney's newest addition is the stunning mixed-use development, Encore. The collaboration of Stargate Property Group and award-winni...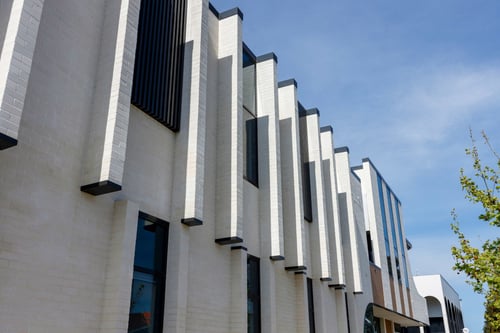 October 31, 2023
Architectural design is ever-changing, with every new building façade design representing the spirit of its age. As we enter a new era in ar...